Natural & Holistic Complementary Therapy Training and other activities
Reiki level 1 (Introductory): Run by Sue Malcolm

Reiki Level 2 (Practitioner): Run by Sue Malcolm

Animal Reiki level 1 and 2 courses: Run by Sue Malcolm

Coming soon. However we require you to have trained in Reiki (for people) before completing the Animal Reiki training
Other support and fundraising workshops (donations given to Friends Of Baxter Animal Care)
Canine Massage and Mindfulness workshop (Introductory): Run by Jayne Strange

Spiritual development
8 week class and workshops: Run by Ali Mather 
Feedback from the classes-to-date has been excellent so book early to avoid disappointment
We do not offer training for therapies that require you to be a veterinary surgeon including Acupuncture, Aromatherapy, Herbal Medicine and Lazer therapy although we do intend to offer these therapy treatments from our animal/ veterinary hospital in the future.
Please contact the respective professional body for training details relating to these therapies. Several websites are listed on our News and Links page.
Reiki Training Level 1(Introductory)
This is the basic entry level for learning the technique of Reiki and starts with self healing. Whether you wish to work with people or animals you need to learn to offer Reiki to people first.
The 2 day course (or equivalent hours) will consist of you receiving attunements, as well as learning theory and putting your learning into practice. After this course you will be able to give Reiki to yourself and on an unpaid basis to friends and family. You will then be asked to complete a number of case studies to show your readiness to progress to level II (practitioner level).
Our weekends are an opportunity to meet like-minded people, have fun and learn a technique that is yours for life but you are not left on your own after the training, Sue will be your mentor for life or for as long as you desire her help. 
Cost: £150 for two days 9.30am – 4.30pm
Next dates:
Weekend course: November 9th and 10th, January 4th and 5th 
Weekday course: February 11th and 12th 
Evenings: Can be arranged to meet demand 
Additional courses to follow and can be additionally arranged at mutually agreeable dates if a minimum of 3 delegates
For student feedback see: https://www.thereikiexperience.co.uk/reiki-training
This course is run by Sue Malcolm at The Reiki Experience with a contribution from all training bookings made though this website going to Friends Of Baxter Animal Care.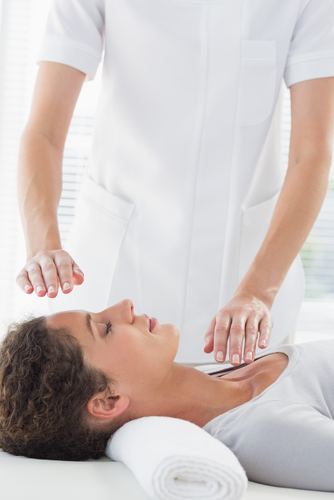 Reiki Level 2 (Practitioner Level)
This takes your Reiki to a higher level, again through a mix of attunements, theoretical learning and practical sessions. At this level you will have an opportunity to work with animals should you wish, although as you continue to gain experience you should also give Reiki to people too.
As for level 1 you will be asked to complete the required case studies and hours of practice following your training in order to gain adequate experience before offering your services as a Reiki practitioner to paying customers. We will also discuss practical aspects such as professional indemnity insurance, membership of a professional Reiki association also ways to gain experience and raise awareness of your reiki service. 
In between level 1 and 2, and ongoing afterwards, you are welcome to come to Sue's regular Reiki shares where you can meet and chat to other people The Reiki Experience has trained, learn and practice new skills, share experiences and enjoy relaxing and fun evenings. The courses do provide a lot of learning but we aim for them above all to be enjoyable and rewarding for everyone…. and Sue is there for you afterwards should you need any support or guidance.  
Cost: £175 for two days 9.30am – 4.30pm
Next dates
Weekend courses: November 23rd & 24th 
Weekdays: October 25th & 26th 
Additional courses to follow and can be additionally arranged on mutually agreeable dates, providing a minimum of 3 delegates
For student feedback see www.thereikiexperience.co.uk/reiki-training
This course is run by Sue at The Reiki Experience with a contribution from all training bookings made though this website going to Friends Of Baxter Animal Care.   
Animal Reiki LEVEL 1 & LEVEL 2 (Professional Practitioner)
For staff and established volunteers at rescue centres and similar animal care centres, we are setting up a special arrangement for Reiki training.
In all other cases, as a Reiki practitioner you will understand and be confident offering effective Reiki Treatments. If you wish to work professionally with animals though, it is important to understand animals (body language, behaviour, handling and ideally basic anatomy & physiology).
As well as being confident with general Reiki techniques additional tools are specifically helpful when working with animals in a Reiki session, for example with behavioural issues. You will be reminded of the legal requirements and good practice for working with animals too.
This training provides theory and practical learning to be followed again by dedicated practice and further case studies before you will be awarded with Animal Reiki Professional Practitioner status.
It may be possible for this training to be conducted at venues near you if suitable facilities are available for the theoretical learning and animals are available for thepractical sessions. 
Next dates : 
Level 1  – Training is underway for our volunteers first. Dates to follow
Level 2  – Dates to follow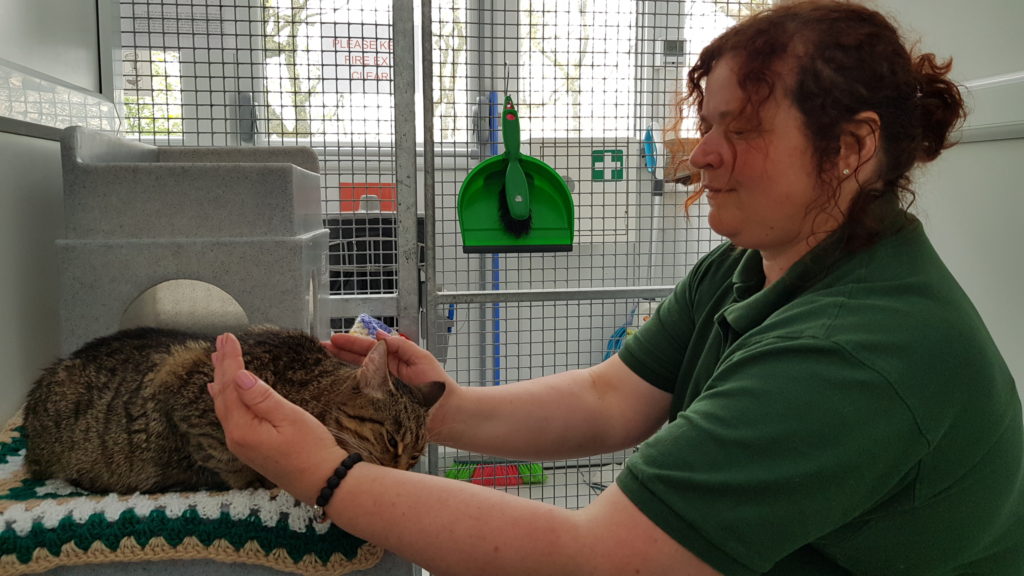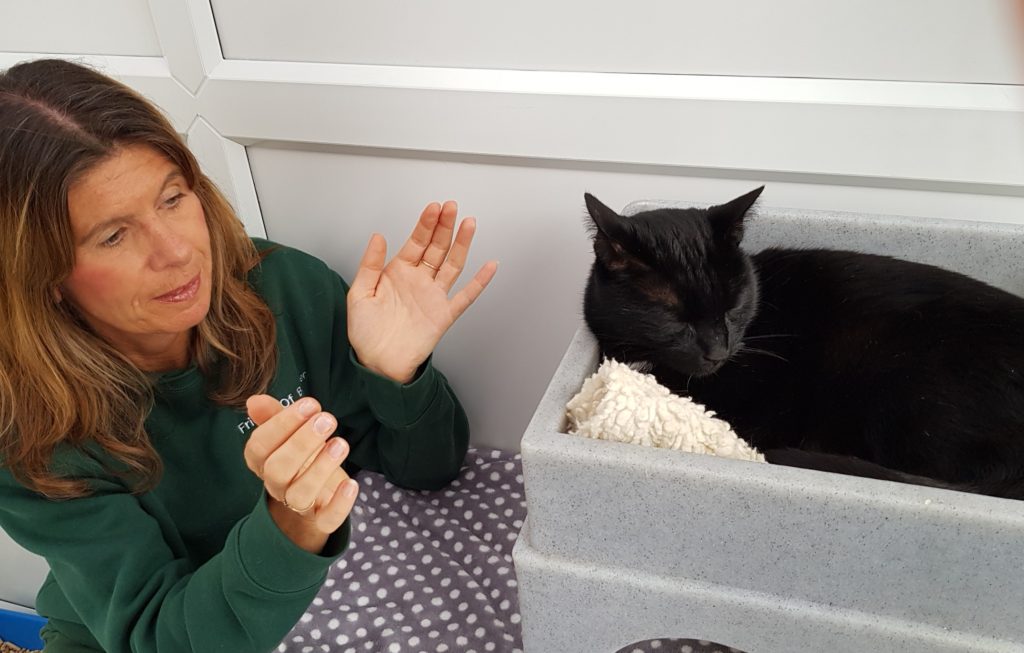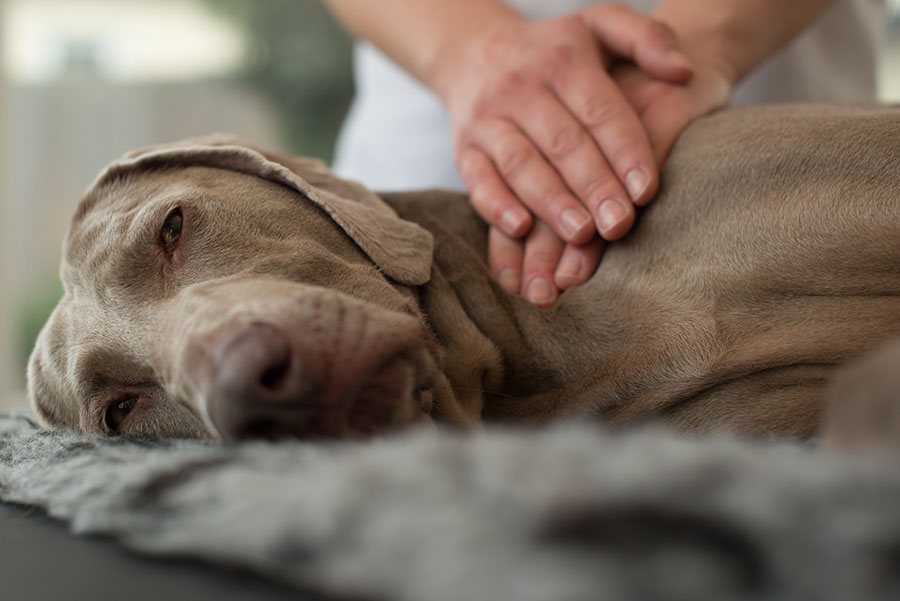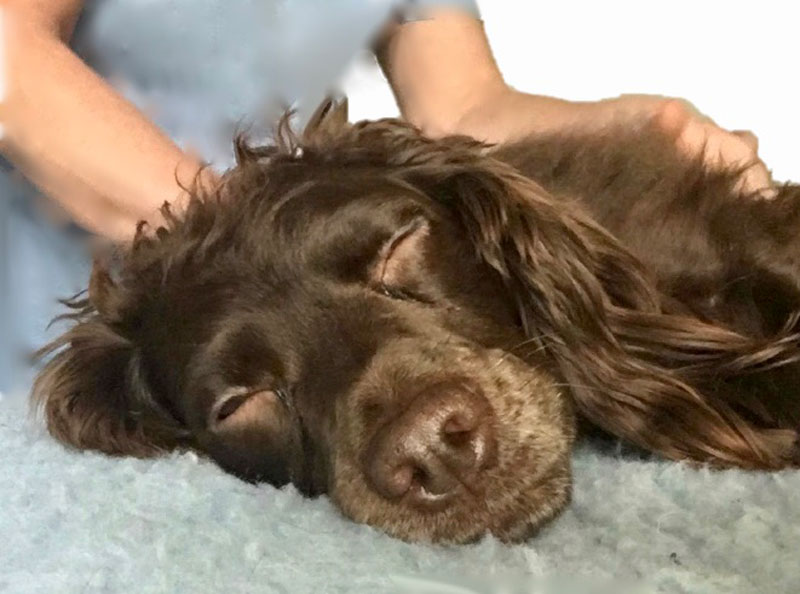 Cannine Massage & Mindfulness Workshop (Introductory)
"Touch is so simple, yet so profound, and it tells us much about our dog's body"
If the idea of 2 hours away from 'normal' life in a relaxing space with your dog, learning and practicing an amazing yet simple, foundational massage technique appeals, then come along to our Canine Massage and Mindfulness Meditation Workshop on Sept 14th. In this workshop you will learn how to support your dog's welfare through touch. The technique being taught (effleurage) can then be used at home with your dog.
Canine massage can help you to better understand your dog's body and intensify the bonds built between you. It is a natural therapy to restore, maintain and enhance your dog's overall well-being, and as it is holistic, it works collectively on the dog's body, mind and emotions. Most dogs find it very relaxing. Creating time and space just for you and your dog can help to enhance your mood too!
Benefits of Canine Massage and Mindfulness:
Reduces stress for you and your dog

Strengthens the bond between you and your dog

Improved general mood

Improves well-being

Greater ability to notice changes in your dog's body
More details
We just have space for 10 dogs with owners/ carers and places must be booked and paid in advance.
Your dog – must be dog friendly
What you need to bring with you:
A cushion for you to sit on
A blanket for your dog to lie on (we will be working on the floor)
Cost: £30. Pre booking is essential.
Please arrive at 10am for an 10.15 start. The workshop will end approx. 12.15 with time afterwards for questions
The workshop is being held at the Leeds, Wakefield and District RSPCA and is run by our Canine Massage Therapy Practitioner Jayne (member of the Canine Massage Guild). 
Please see our events page for dates
​You may find courses elsewhere that allow you to train in animal Reiki at both level 1 and 2 after you have completed just level 1 (human) Reiki training, however it is necessary to be qualified to offer treatments to animals carer/ owners too, to be able to help animals optimally where their emotional or behavioural issues stem from the owner's behaviour. For this is it necessary to have qualified as a (human) reiki Practitioner and be insured to work with people.
It can also be helpful to allow animal owners and carers the opportunity to try a treatment themselves to better understand how reiki works and what it feels like, so that they can better understand the possible benefit for their animal(s).
Please also note that if you opt for an on-line Reiki course you will not be permitted to join any Professional Reiki Association that is a member of the UK Reiki Council. You will also not be eligible for addition to the Complementary & Natural Healthcare Council UK register of accredited complementary therapy practitioners.